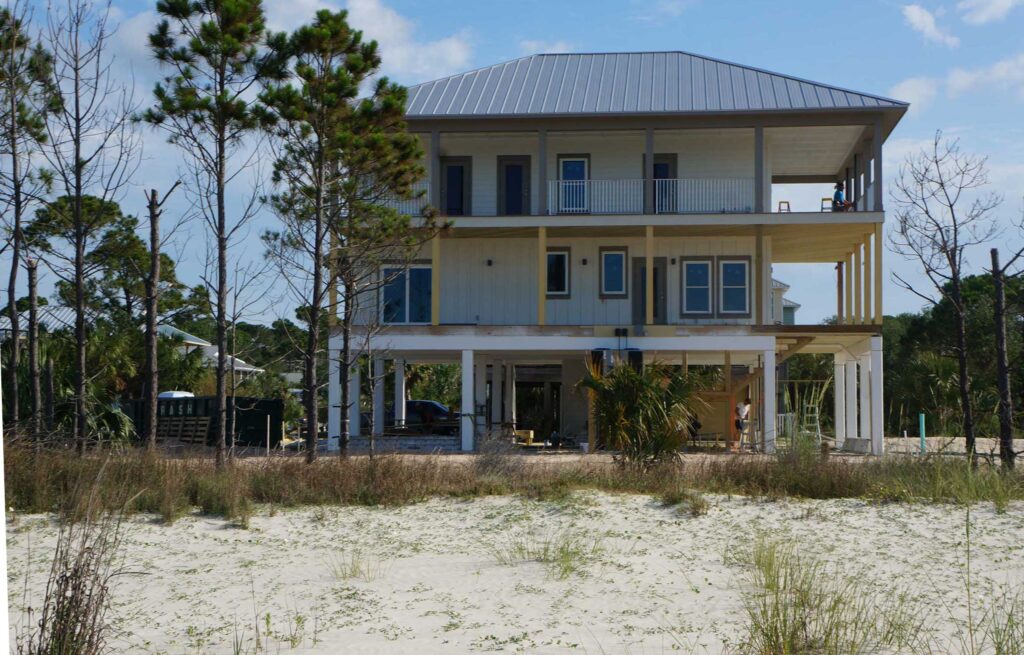 What are hurricane ties?
Hurricane ties are typically a metal plate or strap that connects the rafter of your roof to the main structure the roof sits on. These plates and straps are used to prevent wind events such as hurricanes and tornadoes from ripping your roof off.  
A tie is normally used at each rafter on the roof to tie it completely down so that you have fewer weak spots. This way, if one tie fails, the neighboring ties should be able to compensate and keep the roof from being torn off. They can also be used in decks and other building components for the same reason.
Does your Mexico Beach or Port St. Joe new construction house need hurricane ties?
Hurricane ties are a good idea no matter where you are located. However, they are especially important in areas that receive windstorms on a regular basis, such as hurricanes and tornadoes in Mexico Beach and Port St Joe, Florida.  
You should still evacuate storm areas when advised to do so. Although, hurricane ties can help keep your roof in place to protect your belongings so that you have something to come back to after the storm has passed.
When building or upgrading your home, talk to your contractor to make sure that they are using hurricane ties.